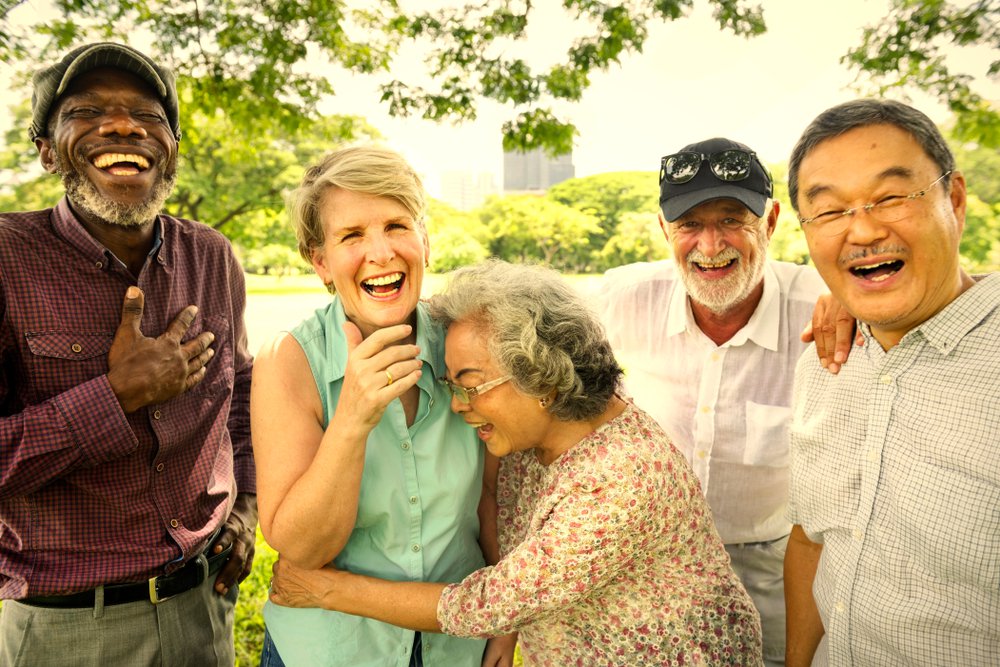 Too often, we think of old age as little more than a time of decaying physical and mental health and heavy dependency on caregivers. The truth is that many seniors discover a newfound sense of happiness and tranquility during their golden years, partly because they feel as though they finally have a clear sense of their priorities. Read about the following four habits of fulfilled seniors to find out how you too can enjoy your senior years to the fullest.  
1. Maintain Your Social Connections
Never underestimate the power of spending quality time with loved ones. Socializing with family and friends is one of the most effective ways that seniors can improve their mental health. In fact, According to the American Public Health Association, the simple act of socializing is shown to enhance mood, mental cognition, and memory recall. Seniors who live alone greatly benefit from companion care not just physically, but emotionally and mentally as well. As quarantine wears on, make sure that you stay connected with loved ones from the safety of home by scheduling regular video chats or phone calls. 
2. Boldly Pursue New Hobbies
Contrary to popular belief, you can teach an old dog new tricks! Researchers discovered that when elderly people were given visual and short-term memory tests, they were able to perform just as well as their young adult counterparts. What's even more interesting is that they used different areas of the brain to do it. When seniors learn a new skill, it stimulates connections inside the brain, which helps ward off dementia and cognitive decline. Don't hesitate to start taking foreign language lessons, or pick up that instrument you always wanted to learn, or take up art classes. It will keep your brain sharp, boost your self-esteem, and give you something to look forward to on a regular basis. 
3. Enjoy Mother Nature
As we age, major life changes such as health problems or the loss of loved ones can lead to depression and/or anxiety. Not everyone is able or willing to use medication to improve their mood, but that doesn't mean you're out of options. The simple act of being outdoors can serve as a major mood booster. The soothing sights and sounds of mother nature have been shown to lower cortisol, the hormone responsible for stress. Sit on the porch, go for a short walk, or do an activity that you enjoy outside three days a week for 20 to 30 minutes. 
4. Give Back To Your Community
After retirement, it can be tricky to find purposeful ways to fill all of your unstructured time. Make a list of causes you would like to volunteer for, or skills that you can share with your community. This will give you a sense of how you can continue to find meaning and satisfaction in your day-to-day life. Giving back to the community also provides opportunities for personal growth, making new friends, and providing a sense of accomplishment. A study conducted by the Corporation for National and Community Service found that those who volunteer actually have lower rates of mortality, depression, and physical limitations than non-volunteers! 


Gallagher Home Care is a Medicare-certified home health agency that serves across 8 Pennsylvania counties. Our dedicated employees are trained to provide exceptional, compassionate care to seniors in a variety of circumstances, including those living with dementia. We provide house-keeping, home safety monitoring, and companion care, and even provide free in-home evaluations for new families. Request an appointment online or call (412) 453-8082 to learn more.