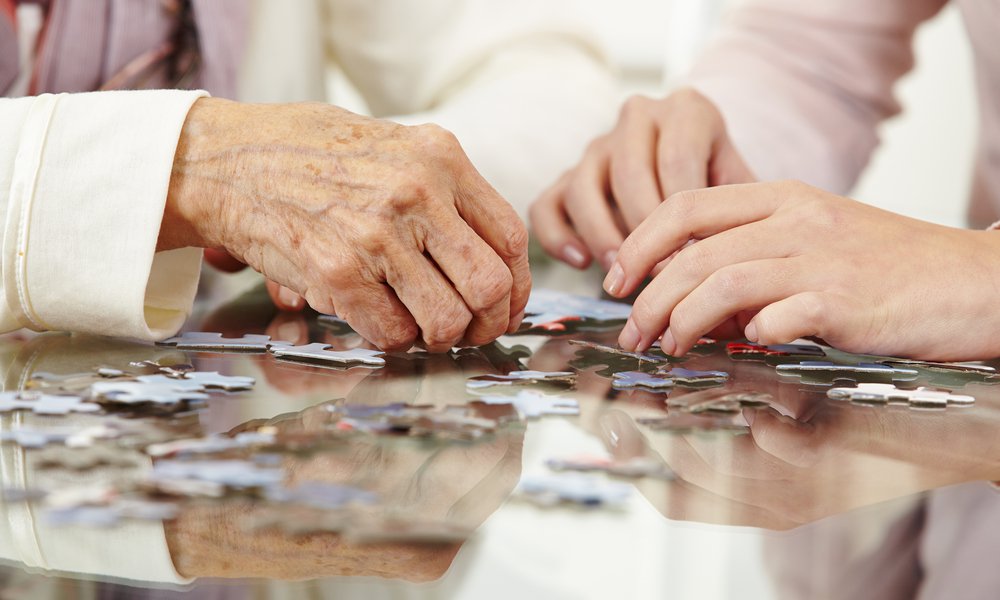 As our loved ones age, it's common to notice signs of cognitive decline. This can be difficult to manage for both the person affected and their family members. However, with the right support and care, it's possible to manage these challenges and maintain a high quality of life.
Many families turn to nursing homes or other specialized living facilities in order to get this assistance, but in-home care services can provide an even more personal, comfortable, and cost-effective solution. At Gallagher Home Care, we are committed to helping seniors live independently in their own homes for as long as possible. Our experienced team members understand the unique challenges of caring for elderly individuals, and we're proud to provide compassionate home-based care tailored to your loved one's needs.
In this blog post, we'll explore some of the ways that senior home care can help manage cognitive decline, and how Gallagher Home Care can support your loved one's needs. From memory care to medication management, our services are designed to support senior adults in every aspect of their daily lives.
Understanding Cognitive Decline
Cognitive decline is a natural part of aging and can manifest in different ways. For example, a person experiencing cognitive decline might struggle to remember details, pay attention, or process information. They may also have difficulty with daily tasks that used to be easy, such as managing finances or completing household chores.
There are commonly said to be three stages of cognitive decline:
Subjective cognitive decline (SCD):  In this early stage, the person may be aware of changes in their cognitive abilities. For example, they might forget appointments or names more often, but the decline isn't enough to affect their daily activities.
Mild cognitive impairment (MCI):  In this stage, the person may experience more significant changes in their cognitive abilities, like difficulties remembering or making judgments. They may struggle to complete tasks they used to find easy and need more assistance than they used to.
Dementia: This is the most advanced stage of cognitive decline. The person has difficulty with memory, communication, and problem-solving. They will need help with activities of daily living, like driving, cleaning, or paying bills.

While some level of cognitive decline is expected as a person ages, dementia is usually caused by diseases like Alzheimer's, Parkinson's, or other degenerative conditions. It's important to talk to a doctor if you notice any of the signs of cognitive decline in your loved one and to ensure they have the resources they need to manage their condition.
Home Care Services for Cognitive Health
As experts in providing personal care services for older adults, Gallagher Home Care is uniquely positioned to help seniors manage their cognitive decline. While a nursing home can provide care and watch over your loved one, a home care provider can give your loved one the personal attention they deserve in the comfort of their own home.
Some of our many services include:
Home Safety Monitoring: With team members on-call 24 hours a day, 7 days a week, we can provide peace of mind for you and help your loved one maintain their independence. Our home safety monitoring services also include our Personal Emergency Response System (PERS), which allows seniors to call for help with just the press of a button.
Medication Management: A person dealing with dementia or another form of cognitive decline is likely to forget about their prescriptions. As part of our home safety services, our caregivers work to ensure that your loved one is taking their medications on time and as prescribed. This helps them feel better and stay healthy, as well as reduces the risk of complications. In addition, we offer medication reminders and a monitored, automated pill dispenser, which can be particularly helpful for seniors who take multiple medications.
House Cleaning Services: People dealing with cognitive decline, especially in the later stages, may have difficulty keeping up with household chores. Our house cleaning services help keep their home spick-and-span and safe for them to live in, from wiping down counters and cleaning bathrooms to taking out the trash.

Companion Care:

Our home companions can assist your loved one with a variety of tasks, including laundry, bathing, meal preparation, and even transportation. Our experts can also help recommend any home modifications your loved one needs to make their life easier, like setting up grab bars in the bathroom. In addition, our caregivers are knowledgeable and experienced in providing companionship to those with dementia and similar conditions.

Benefits of Home Care Services for Elderly with Cognitive Decline
The goal of senior care and other social services is to help the person maintain their dignity and independence. A person experiencing cognitive decline may struggle with feeling like they're not in control of their own life or mind, which can be extremely taxing. Home care services provide a way to help the person manage their condition while still maintaining a sense of autonomy and control.
In addition to providing a higher quality of life, home care services can also help reduce the burden of caregiving for family members. With professional support in place, family caregivers can focus on connecting with their loved one, rather than worrying about making sure all of their needs are met. Whether your loved one requires 24-hour care or just a few hours here and there, Gallagher Home Care can help.
Providing Personalized Care
We know your aging loved one is your top priority, which is why we strive to provide them with the highest quality of care possible, just as we would with our own family. Our team of experienced caregivers is available around the clock to provide whatever help your loved one needs, from help with everyday tasks to assistance in an emergency.
With offices in Beaver and Allegheny county, as well as coverage across eight other Pennsylvania counties, Gallagher Home Care is proud to bring compassionate care into the homes of those who need it. Contact us today to find out more about how we can help your aging loved one receive the personal attention they deserve.
If you have a loved one who is struggling with cognitive decline, Gallagher Home Care can help. We provide a full range of home care services to ensure that your loved one is safe, comfortable, and well taken care of. Schedule your free evaluation today, or call us at (412) 279-2257 to learn more!