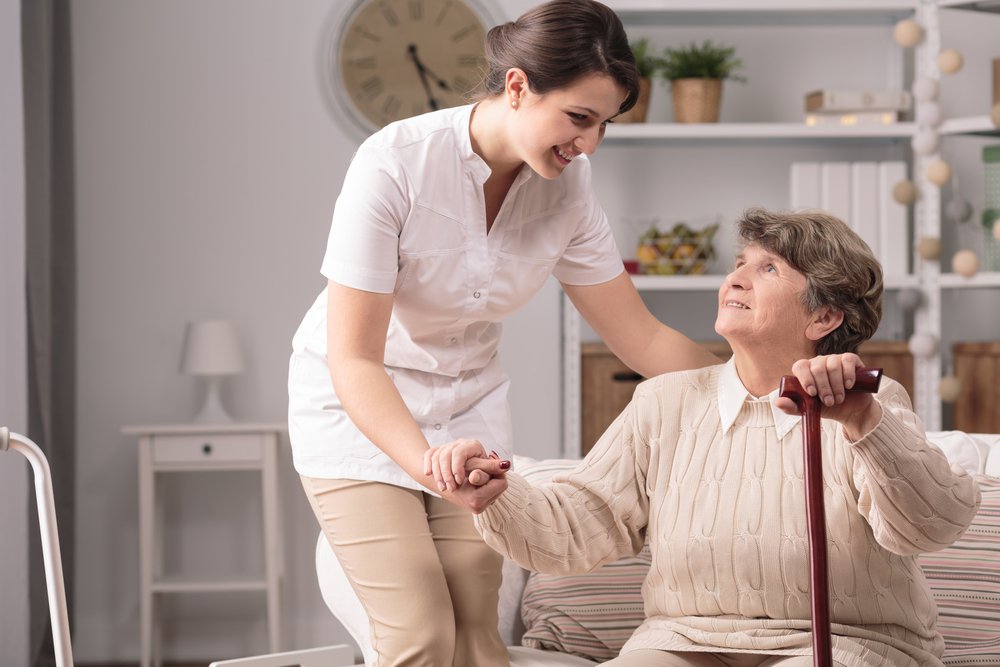 As our loved ones grow older, they may require more attention and care to ensure that they continue to live comfortably and safely. Many families opt to provide care for their elderly relatives themselves, but sometimes, it can be challenging to juggle caregiving with other responsibilities such as work or caring for one's own family. With home care and the various options for home care, seniors and their families can be supported with quality care.
At Gallagher Home Care, there are various options available for home care tailored to what would best benefit your family and your senior loved one.
Here are the options for different types of home care.

Home Safety Monitoring
One aspect of home care for seniors is ensuring that they are safe and secure in their own homes. Home safety monitoring services offer a solution for those who may be at risk of falls or may have medical conditions that make it difficult for them to live independently. With our team available 24/7, your senior loved one can receive assistance for medication reminders, medication management, emergencies, and more. In addition to providing peace of mind for family members, home safety monitoring services can help seniors maintain their independence while staying safe in their own homes.
Home Safety monitoring also includes a personal emergency response system (PERS) so your loved one can contact a caregiver 24 hours a day, seven days a week. The emergency system can be worn as a bracelet or pendant for quick and easy access. With the click of a button you can ensure peace of mind that in case of an emergency, our team is on-call day and night to keep your loved one safe and healthy.
House Cleaning Services
At Gallagher Home Care, we understand the importance of your senior living in a clean and safe environment. Home cleaning services are customizable depending on the level of services needed whether that be a surface clean or a deep home clean. Our caregivers are able to schedule a cohesive plan and recommend other services they may see fit.
Companion Care
Companion care is a type of home care service that focuses on providing seniors with social interaction and companionship. Companion care providers offer emotional support and can help seniors perform tasks that are not medical related. This type of care can be especially beneficial for seniors who may be isolated due to mobility issues or a lack of social connections. Some of the tasks companion care providers can perform are,
Preparing nutritious meals based on dietary needs.
Light house-keeping and pet care.
Medication or appointment reminders.
Transportation services.
Emotional support.
Organization aid.
The goal of companion care is to provide seniors with a positive, fulfilling experience that improves their overall well-being and quality of life. By providing social connections and support, companion care providers can help seniors maintain their mental and emotional health, which is just as important as physical health.

Private Duty Care
With private duty care, your loved one receives an intensive assessment from a certified nurse to determine medical needs and create a care plan that is best fit for their individual situation. Then, supervised by a certified nurse, our home health aides are able to provide effective nursing care such as checking vitals, monitoring symptoms and progression of health, and providing assistance in case of an emergency. From the day your private duty care begins, our caregivers are invested in the health and well-being of your loved one to provide the highest quality of life.
Respite Care
Similar to home care, respite care provides care to your aging loved one providing them and your family the peace of mind knowing quality care is being provided. Rather than 24/7 care, respite care is a part-time relief service that provides your loved one with the care they need when you or other members of your family are not available.
All respite caregivers are either registered nurses (RN) or licensed practical nurses (LPN) providing monitoring services on a need-basis.

Home Care
Our most intensive care service is home care, which is intended for those with more advanced health issues and needs. After an assessment is completed, your loved one will be matched up with a home health aide (HHA) that best matches their physical and emotional needs. Some of the tasks a home health aide can provide are,
Bathing
Cooking
Cleaning
Taking vitals/Health-Care
Monitor health and well-being
Reporting their overall health
Home health aides are highly trained to provide a safe and comfortable environment for your loved one in the comfort of their own home.

What Are The Benefits of Home-Care?
Home care services offer numerous benefits to seniors and their families. For seniors, these services provide a way for them to maintain their independence and stay in the comfort of their own homes while receiving necessary support and assistance. Home care providers can offer a wide range of services, including help with activities of daily living, medication management, transportation to appointments, and companionship. This individualized care allows seniors to maintain their routines and continue to engage in activities they enjoy.
For families, home care services provide peace of mind knowing that their loved ones are receiving high-quality care from trained professionals. It also allows family members to prioritize their own responsibilities and take breaks from caregiving duties. No matter what level of care you or your senior may need, these services can be tailored to fit any individual's needs.
If your loved one is in need of at-home services, contact Gallagher Home Care Services for a free evaluation tailored to determining the level of care your loved one requires, or schedule an appointment directly online today.