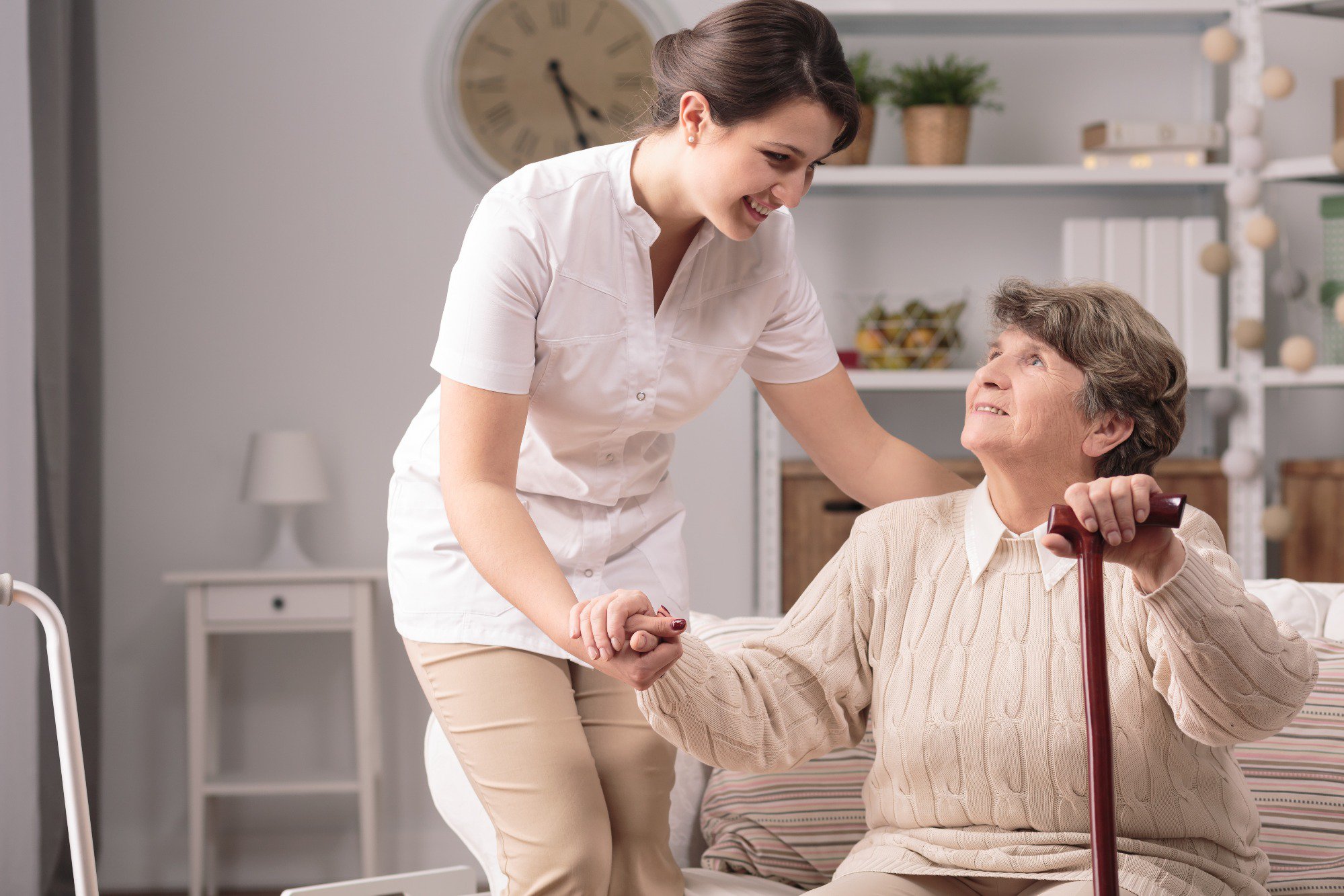 Seeing an elderly loved one become unable to take care of themselves is a difficult thing to go through, and deciding how to best help them can be just as hard. You may be wondering whether a nursing home or home care is the right choice. Nursing homes can be helpful, but they also have their downsides. Home care, on the other hand, offers many advantages over nursing home care, making it the better choice for most families. We've outlined a list of things to consider when making your decision:
1. Home care allows your loved one to age in a place they feel comfortable.

Your loved one will likely feel more comfortable staying at home than moving to a nursing home. No matter how nice the facility is or how attentive the staff may be, your senior loved one may still feel out of place. Staying at home offers them a sense of familiarity and comfort. Not only will they get to remain in a place they enjoy, but they can stay near to their friends and family. One of the most difficult things for a senior to deal with is loneliness, as they often feel distant from their family. By staying at home, they can easily have visitors over whenever they please, which may be limited if they were in a nursing home.

2. Home care provides one-on-one attention.

In a nursing home, there may be dozens, or even hundreds, of other residents, so it can be hard for staff to give each person the attention they need and deserve. With home care, your loved one will get one-on-one care in a more intimate setting. Their caregiver will get to know them on a more personal level and they'll be able to build a trusting relationship. It is important for seniors to feel connected to their caregivers, as this can improve their overall care experience.

3. Home care is more affordable than nursing home care.

Choosing at-home care is often more affordable than a nursing home. Nursing homes can cost upwards of $8000 per month, while home health aides typically charge between $18 and $25 per hour. If you are on a budget, home care may be the better option.

Nursing homes offer live-in facilities and a variety of special care equipment for all of their patients, so you may end up paying for equipment that your loved one does not even use. Further, each senior is unique and requires a different amount of service and attention. You may be paying for more hours of attentive service than your senior needs, or they may not be getting enough one-on-one care for the cost of the service.

4. Your loved one will receive customized care.

Home health aides can customize their services and attention to your loved one's needs, as opposed to the one-size-fits-all approach that might be utilized in a nursing home. Home aides can tailor their care to your loved one. For instance, if your senior suffers from Alzheimer's or dementia, their caregiver can adjust their care approach to fit their needs. This is much more difficult to do in a nursing home care setting due to the high volume of patients. When you choose home care, you can have peace of mind knowing that all of their needs are being taken care of.

5. Your Loved One Will Be Safest At Home

Unfortunately, due to the recent COVID-19 pandemic, nursing homes have been among the least safe places to be, due to the close proximity in which residents live. If one person in the nursing home contracts the virus, it can quickly spread throughout the facility. This puts all of the residents at risk, especially those with underlying health conditions.

Home care provides a much safer environment for your loved one. They can remain isolated from others and still receive the care they need. Home care aides are trained to take all of the necessary precautions to prevent the spread of infection, so you can be confident that your elderly loved one will be safe while in their care.
Deciding how to care for your loved one can be difficult, and you should definitely weigh your options. But ultimately, home care is likely the best choice for your elderly relative. It will allow them to age in a familiar and comfortable setting while receiving the high-quality care they need. If you have an elderly loved one in need of assistance, Gallagher Home Care is dedicated to providing at-home care for your elderly loved ones.
Gallagher Home Care is a Medicare-certified home health agency that serves across 8 Pennsylvania counties. Our employees are dedicated to providing exceptional, compassionate care to seniors while allowing them to keep their independence. We provide respite care, companion care, housekeeping, home safety monitoring, and even provide free in-home evaluations for new families. Request an appointment online or call (412) 453-8082 to learn more.