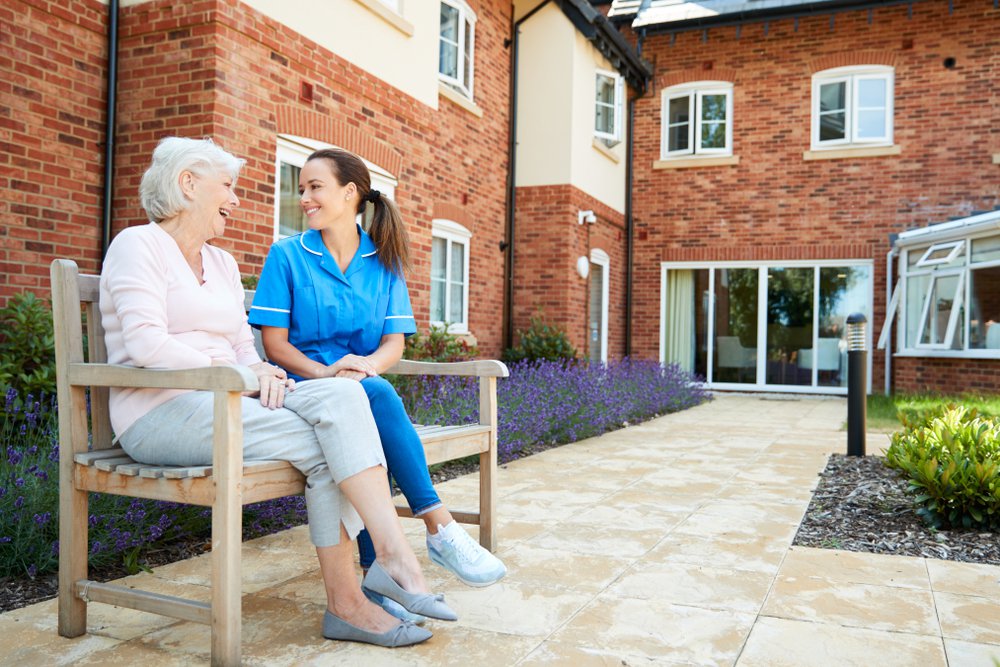 While taking care of a loved one can be difficult, it does not have to be done alone. In-home care can not only help loved ones with everyday tasks, but can provide them with companionship as well.
Gallagher Home Care Services offers in-home care and can offer relief for family members and caregivers. Here is everything to know about in-home care.
What Is In-Home Care
Home care is a type of healthcare provided in the comfort of an individual's home. Home care services can range from skilled medical assistance to companion care services and social interaction with another person. In-home care can help alleviate the burden of managing daily tasks such as grocery shopping, meal preparation, medication management, bathing, and dressing for those individuals who may need assistance due to age, illness, or disability.
Services are also available for light housekeeping tasks such as laundry, cleaning, and personal care. Home care professionals are trained to provide emotional support and respite for family caregivers. In-home care provides more than just physical assistance – it can create positive relationships and improve the quality of life for both seniors and their families.
What Are The Benefits of In-Home Care
In-home care is rapidly becoming a popular option for seniors who wish to age at home and maintain their independence. There are many benefits to in-home care, including the flexibility of receiving services in the comfort of one's own home. Moreover, having a caregiver can provide much-needed companionship and emotional support for seniors. In-home care also helps alleviate the burden of managing daily tasks such as shopping and transportation from family members or friends.
Additionally, many home care services offer specialized support such as physical therapy or dementia care that would otherwise require additional trips to medical facilities or adult daycare centers. By hiring a private caregiver, it is possible to get personalized care tailored specifically to one's needs and tailor the schedule around other obligations.
What Tasks Can A Caregiver Perform?
Caretakers can help your loved one perform daily tasks to take away the struggle of living alone. Caretakers can:
Provide nutritional meals as well as meal preparation.
Provide transportation to destinations such as doctors' appointments and other places that are approved on a need basis.
Light housekeeping such as laundry, dusting, vacuuming, pet care, etc.
General care reminders such as medication reminders, organization, etc.
Overall emotional support for your loved one.
Take vitals and track the health of your loved one.
What Qualifications Do In-Home Caregivers Have?
Home caregivers are highly trained professionals who possess a diverse range of qualifications to ensure that their clients receive the best possible care. The minimum requirements for personal care aides usually include certification in basic first aid, and CPR, as well as specialized training in medical conditions. Home health aides at Gallagher Home Care are formally trained and typically overseen by another member of our team.
Home caregivers must also be knowledgeable about proper nutrition and how to provide it in a way that meets the needs of each individual client. Furthermore, home caregivers must have excellent communication skills and an understanding of the emotional needs of their clients.
What Are The Benefits Of In-Home Care For Families
In-home care for seniors provides families with the peace of mind they need to ensure their loved one is safe and well taken care of. In-home care services allow elderly seniors to remain in the comfort and familiar surroundings of their own homes, avoiding institutionalized care, while still receiving much-needed help with daily tasks. The support provided by in-home caregivers for seniors gives family members the assurance that their aging relative will receive quality attention from a dependable professional even when family members are away.
Additionally, personalized in-home care can be tailored specifically to meet an individual's specific needs, enabling them to remain independent for longer periods of time. In-home care providers offer compassionate and supportive services that give families the confidence that their senior loved one will continue to live with dignity and respect.
In-home care for seniors is an invaluable and deeply appreciated service that helps to improve the quality of life for many aging individuals. Caregivers provide invaluable support, comfort, and companionship, while also encouraging and inspiring their elderly clients to maintain a healthy lifestyle both physically and mentally.
If you feel as if a loved one is in need of In-Home care or companion care, contact our highly skilled team of caretakers at Gallagher Home Care Services or schedule a consultation directly from our website today.