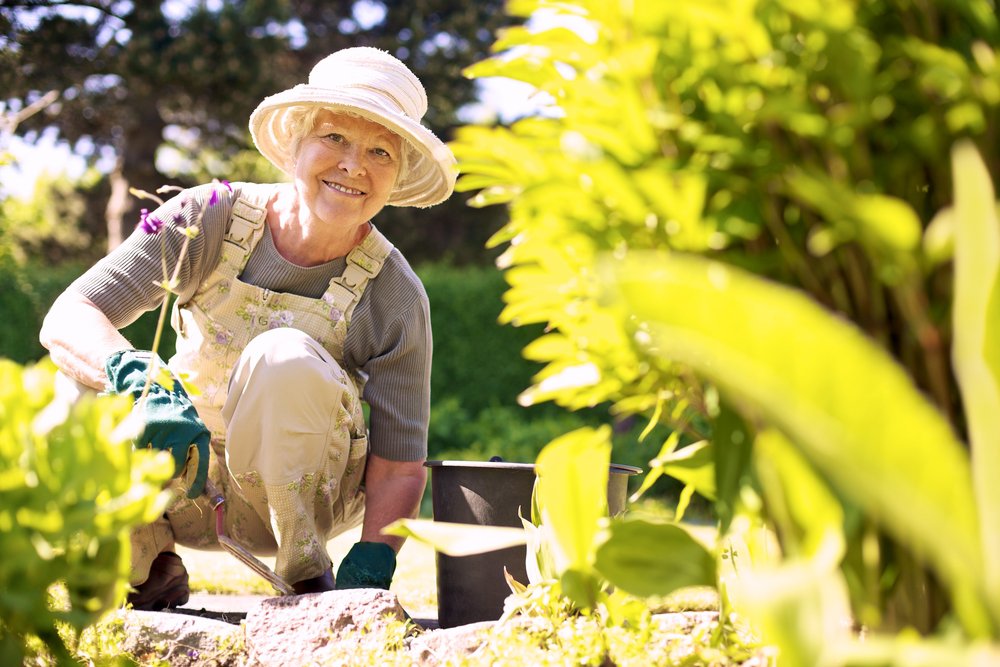 Summertime is always a wonderful opportunity to spend time with our elderly loved ones. Between breaks in work and school, extended vacation, and lovely weather, it's the perfect time to visit grandma and grandpa.
But as we all know, with the summer heat comes a whole set of safety concerns - especially for our elderly loved ones. Seniors can overheat in just a few hours, and as an older person, your loved one's body can have a harder time adjusting to sudden changes in temperature. If you're a family caregiver, part of your caregiving responsibilities includes keeping your parent safe in hot weather.
At Gallagher Home Care Services, our respite care providers and companionship professionals are specially trained to assist family caregivers in keeping their elderly loved ones safe and comfortable during the summer months. With in-home care support and respite care services, you can rest easy knowing that your parent or other family members are taking care to stay healthy in the sun.
We've put together a list of 8 hot weather safety tips for seniors. With just a few precautions, you can help your elderly loved ones stay cool, safe, and healthy all summer long.
1. Check in regularly

Keep in close contact with your elderly loved ones, especially during extreme heat waves. If you're not your loved one's primary caregiver, a quick phone call or text can go a long way in making sure they're staying cool and hydrated. If you notice any signs of heat exhaustion, such as excessive sweating, dizziness, or nausea, call 911 immediately.

It's also important to check in on your loved one's mental health during the summertime. With more time spent indoors due to the risk of overheating, your loved one may start to feel isolated and lonely. A visit with you, your family, or some of their friends can provide the mental stimulation and social interaction they need to stay happy and healthy.

2. Keep the AC on

Make sure your loved one's air conditioning unit is in good working order and cranked up to keep them comfortable. Each person is different, and the temperature at which a person is comfortable can vary widely, but in general, it's a good idea to keep the AC set at around at least 75 degrees.

If your loved one doesn't have air conditioning, consider investing in a portable unit or fans to circulate the air. It's also helpful to invite them over to your house or another air-conditioned space for a few hours each day to offer them temporary relief and give their home a chance to cool down.

3. Stay hydrated

Encourage your loved ones to drink lots of fluids - even if they're not thirsty. Water is always best, but unsweetened fruit juices and decaf beverages can also help keep them hydrated. Avoid alcohol, which can actually promote dehydration.

4. Eat light meals

Heavy meals can add to heat exhaustion, so encourage your loved ones to eat smaller, lighter meals during the hottest hours of the day. Some of the best light foods for older adults include:
Cold cereals and milk
Frozen fruits and vegetables
Yogurt
Salad
Sandwich with lean meat or cheese

5. Limit time outdoors

When it's extremely hot outside, it's best to stay indoors as much as possible. Adults of a certain age are prone to overheating quickly, so it's important for them to limit their time in the sun. Planned activities indoors, such as a movie matinee or lunch date, can help your loved one stay cool and comfortable.

If your loved ones do need to go out, try to schedule outings for cooler times of the day -- early morning or evening.

6. Dress for the heat

Lightweight, light-colored clothing helps reflect heat and keeps your loved one cooler. Loose-fitting clothes also have the benefit of being more comfortable and allowing for better air circulation.

7. Protect against the sun

In addition to clothing, your loved one should also use sunscreen every time they leave the house. Dermatologists recommend using sunscreen with an SPF of 30 or higher. It's also a good idea to wear a hat or other head covering to protect against the sun's rays.

8. Invest in respite care services

If you're a family caregiver, summer can be a difficult time to balance work, family, and caregiving responsibilities. Respite care at home can provide you with a much-needed break while ensuring that your loved one is receiving the best possible care.

Finding respite services that are a good fit for your loved one's needs and your family's budget can be a challenge. Gallagher Home Care Services can help. We offer personalized in-home respite care, and our team of experienced caregivers is available 24/7 to provide the assistance your loved one needs -- whether it's help with activities of daily life, transportation to appointments, or simply some companionship.
Find Respite Services Near You
These hot weather safety tips for seniors will help keep your loved ones cool and comfortable all summer long. But if you're still worried about their well-being in the heat, our trained respite care providers and home care professionals can lend a helping hand.
At Gallagher Home Care Services, our respite care team is available on an as-needed basis to provide respite services for family caregivers. We can also provide regular companionship services to help your loved one stay cool, safe, and comfortable all summer long.
Gallagher Home Care is a Medicare-certified home health agency that serves across 8 Pennsylvania counties. Our employees are dedicated to providing exceptional, compassionate care to seniors while allowing them to keep their independence. We provide companion care, housekeeping, home safety monitoring, and even provide free in-home evaluations for new families.
If you're looking for the best care available for your aging loved one, contact the team at Gallagher Home Care and schedule your first care consultation with us today.